Schaffner EMC Shanghai Ltd. was established in Shanghai, China in 2001. From 2011, Schaffner set up its 10,000 square meter manufacturing plant in the Jinqiao Development Zone located in Pudong, Shanghai. To date, Schaffner in China has approximately 300 employees for AM and Industry divisions, covering sales, R&D and manufacturing. We are committed to providing tailor-made services and products for our global customers.
Open Job Positions
In order to scan the QR Code, open WeChat on your smartphone. Go to the "Discover" tab on the bottom menu. Choose the 'Scan QR Code' option and point your camera towards the QR Code. Once the QR Code is detected, you will be asked to confirm web login on your phone.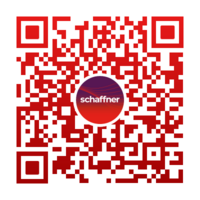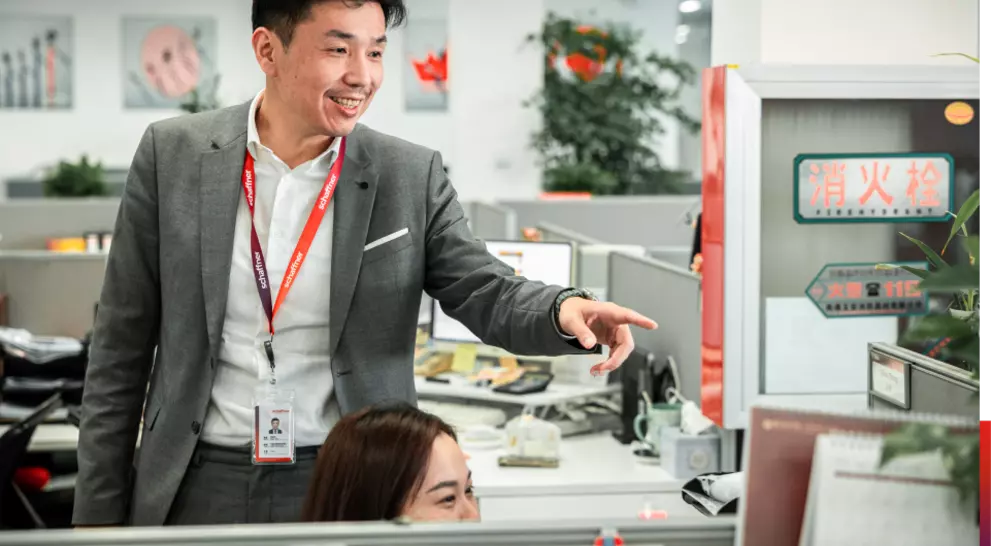 Shaping the Future
We employ talented and ambitious people who are experts in their field. Their knowledge and talent contribute to the future of electrification.
Working in a collaborative and modern working environment will help inspire the creativity you need to be the best.
Diverse and International Working Environment
Headquartered in Switzerland with locations worldwide, we embrace our diversity, multi-culturalism, and the potential for inter-cultural exchange.
Fresh perspectives and insights bring us closer and make us stronger.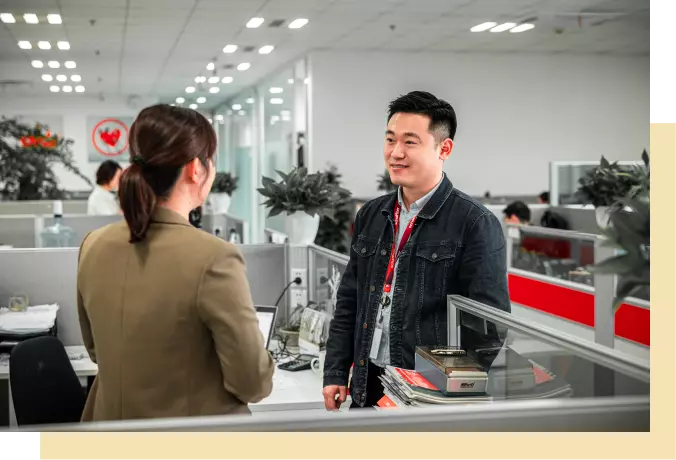 Learning and Development
In our diverse roles, we question things and look for new solutions to different problems.
The world is fast-paced, and every day brings new challenges and opportunities. We are inspired to discover the unknown, learn from experience and share our knowledge.
That's why we want our people to grow and develop their skills. And that's why we're here to support you.
Our Offer
Competitive Compensation and Benefits Package
The company provides an attractive compensation package in line with the market in China. With a variable performance-related bonus, everyone participates in our success. We provide our own solid pension fund, alongside mandatory public benefits, as well as a commercial health insurance in case the unthinkable ever happens.
Flexible Working Hours
The company operates flexible working models based on a standard 40-hour working week.
Vacation
The company provides paid annual leave so that you can recharge your batteries and find new inspiration. In addition, you are entitled to public holidays in China.
Learning & Development
We encourage lifelong learning and provide employees with targeted support for their individual training needs.
Health & Fitness
We provide a comfortable working environment. We support company sports activities, such as tennis and basketball.
You dream of changing the world.
So do we.
Contact Person
Vallen Yuan
Head of Human Resources China
+86 21 3813 9500 vallen.yuan@schaffner.com
Region of Pudong New Zone.
Living and working in Chuansha Town.
The region has much to offer from delicious traditional food, scenic spots, and convenient access to the Shanghai Disney Resort. Enjoy a party in the old town or visit Disney, you will enjoy a relaxed life in Chuansha.
It is a brand-new day.
Start a new beginning with us.
Schaffner is a global leader in electromagnetic solutions that ensure the efficient and reliable operation of electronic systems.